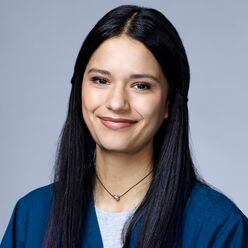 Shannon Rivera first apears in season 3.
She likes to mess around with people, known as pranks and jokes.
She was a previous drug abuser as a teen and was still on anti depressants as made clear to Dr Zia while treating patient.
She has had a hard life, being in and out of the system and being forced to become a doctor because of the lack of medical care in the small town she grew up in.
Her town and family paid for her medical school.