"Second Chances" is the second episode of Season 1 and the second episode overall. It premiered on June 3, 2014 on NBC.
TC's gambling habit seems strong, as Topher spots him in the Tailgate inflatable pool, placing several bets. Drew reads email from his boyfriend still deployed overseas, but quickly shuts it down when others approach. TC struggles with the idea of losing Nick, a close friend whose life was saved because TC gave permission for his dying brother's heart to be transplanted to him.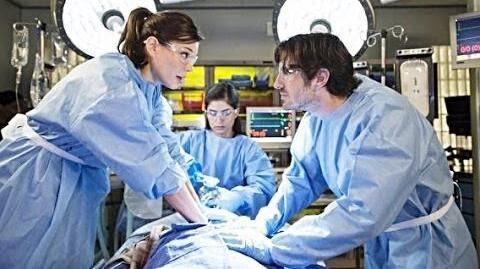 Ad blocker interference detected!
Wikia is a free-to-use site that makes money from advertising. We have a modified experience for viewers using ad blockers

Wikia is not accessible if you've made further modifications. Remove the custom ad blocker rule(s) and the page will load as expected.